High School Girls Basketball are headed to Regionals! Come out and cheer on your Lady Mustangs as they play Cheyenne Wells at McClave. Friday March 3rd @ 10:30.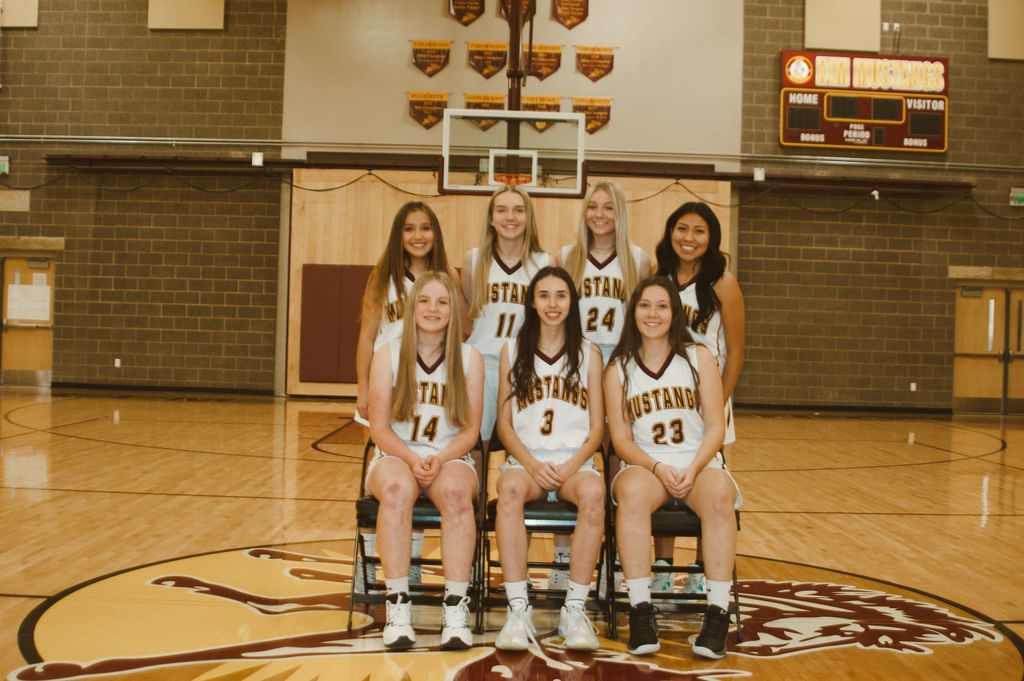 Happy Retirement Angie!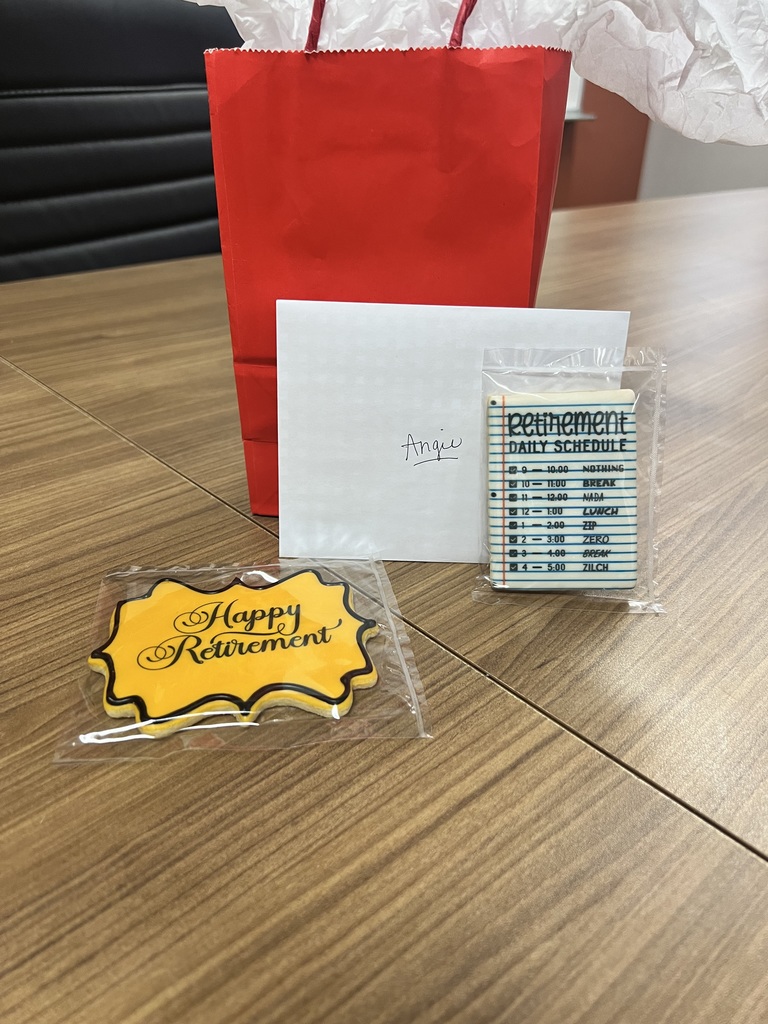 Due to the lack of a quorum and an impending storm the Kim School District Board of Education meeting has been canceled and rescheduled for 1/24/2023.

FBLA Busines tour was a great success! They toured the Amazon fulfillment center, Denver Mint & the State Capitol.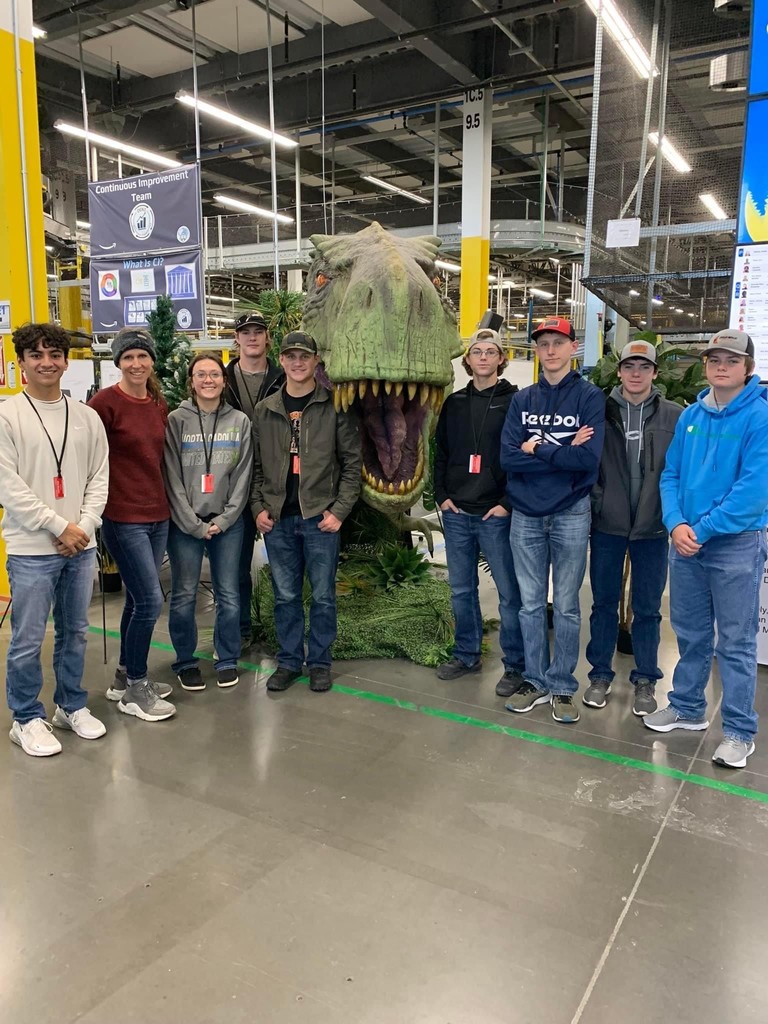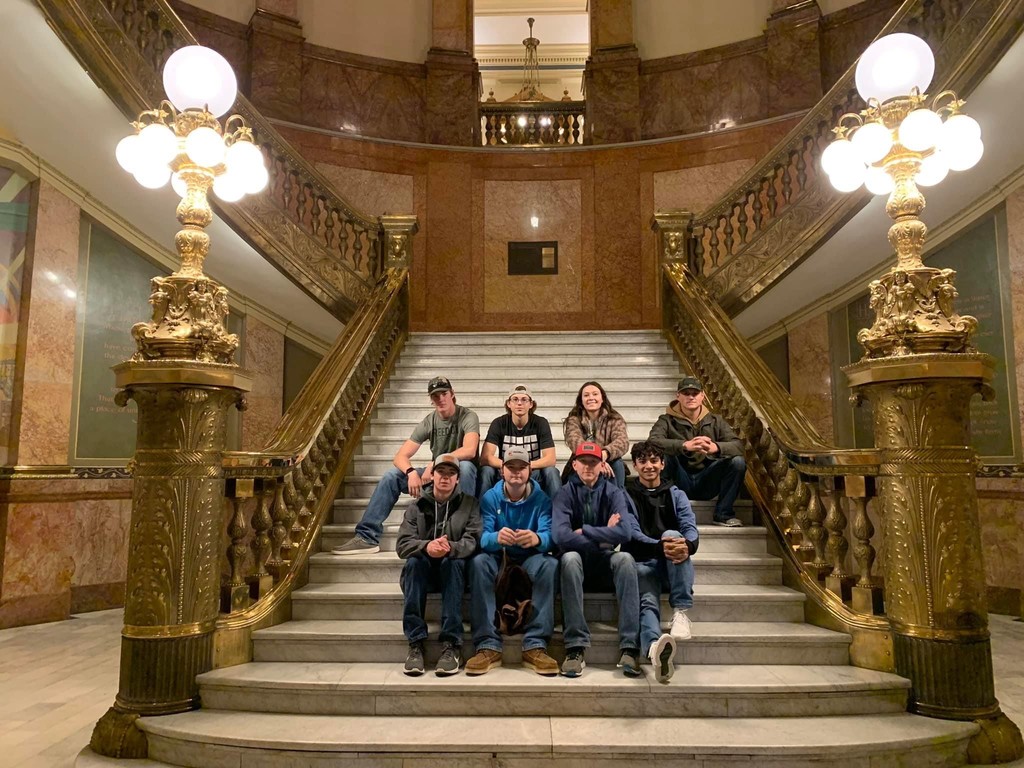 The JH history class completed their study of Ancient Greece with a Greek festival for the school, including a poem, Olympic events, Greek food, and the play Pandora.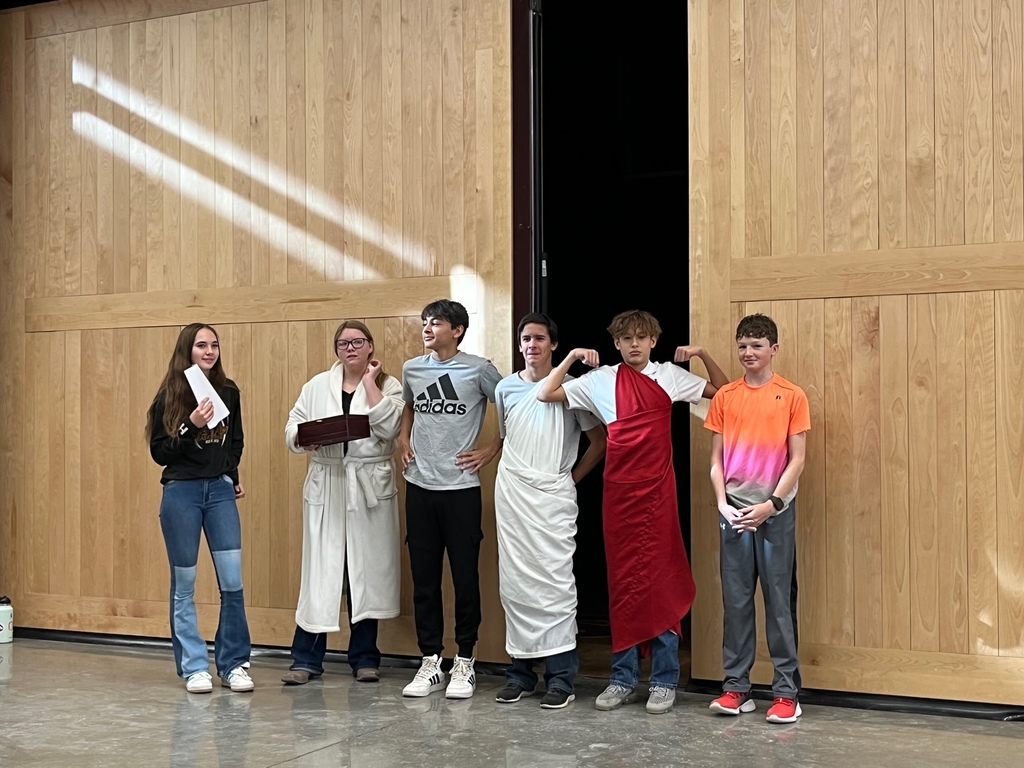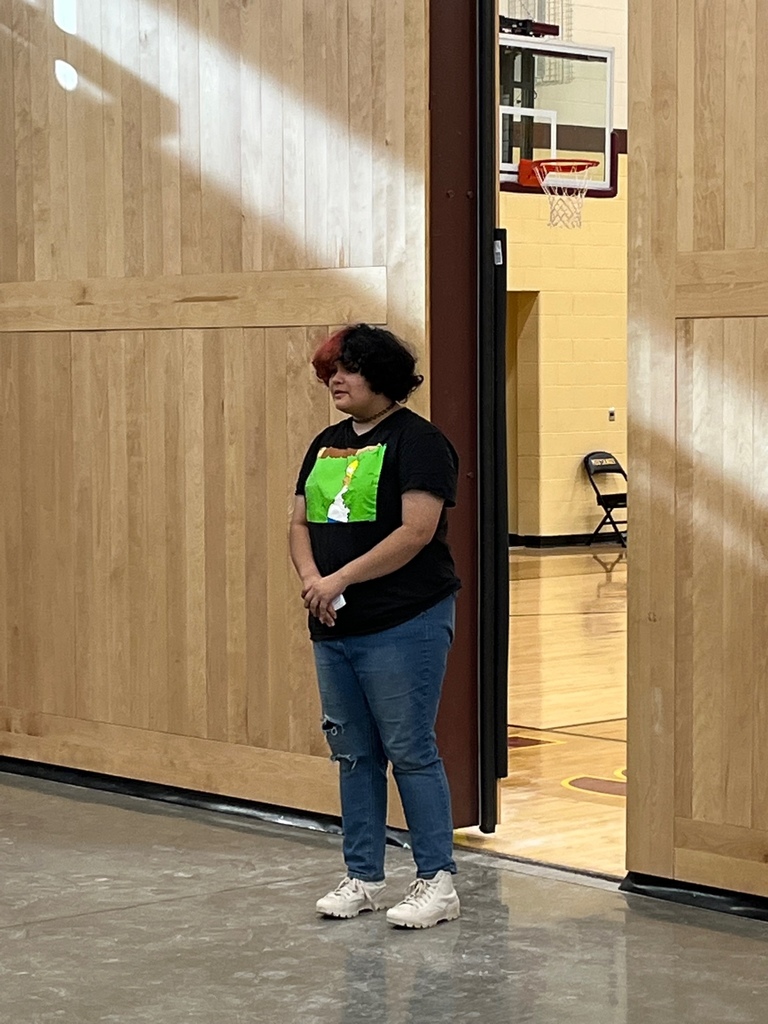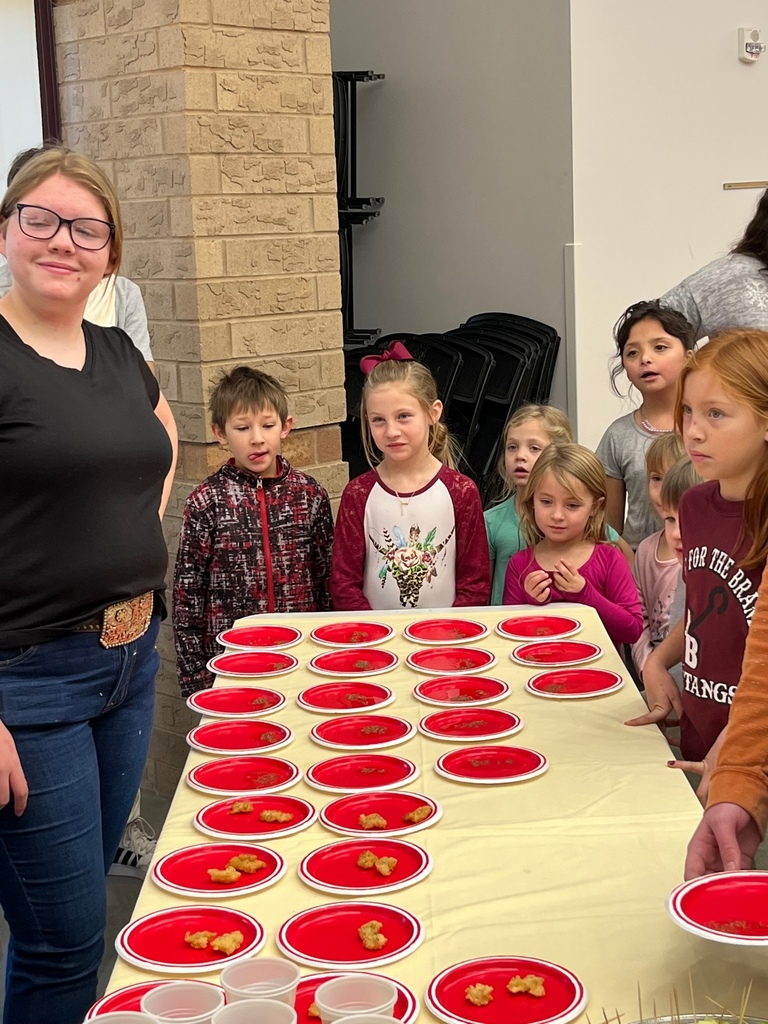 The JH Ancient History class went to the Museum of Nature and Science to experience the 'Unraveling Mummies' lab. They learned about modern technology, ancient Egyptian practices and how to dissect a heart! (Sheep's heart)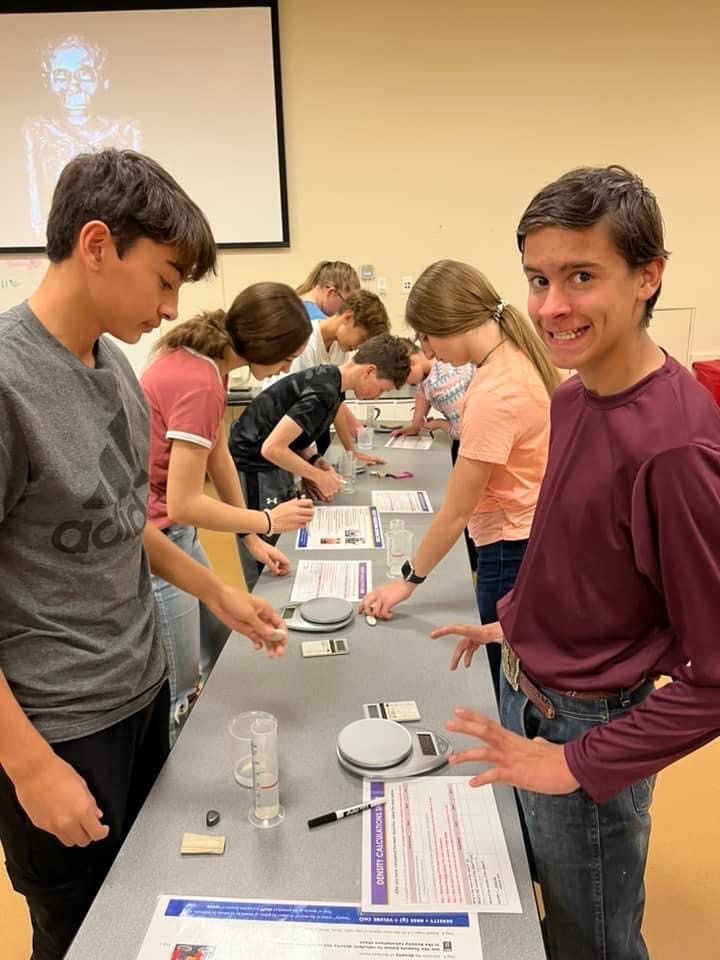 TRINDAD STATE COLLEGE BASKETBALL TOURNMENT THIS WEEKEND! Come support the Kim/Branson Mustangs! Thursday 12/1 Ladies @ 2:30 Men @ 4:00 All of the live streams can also be found during and after the games on the SaddleRock Sports Network YouTube channel here
https://www.youtube.com/@saddlerocksports/streams

JOB OPPORTUNITY - We have an opening for a front office secretary, for more information and application link go to the "employment" link at the top of our webpage.

Congratulations to Elaine Shannon who was elected as the FFA District Vice President this past week! She will do an amazing job representing Kim High School and the FFA!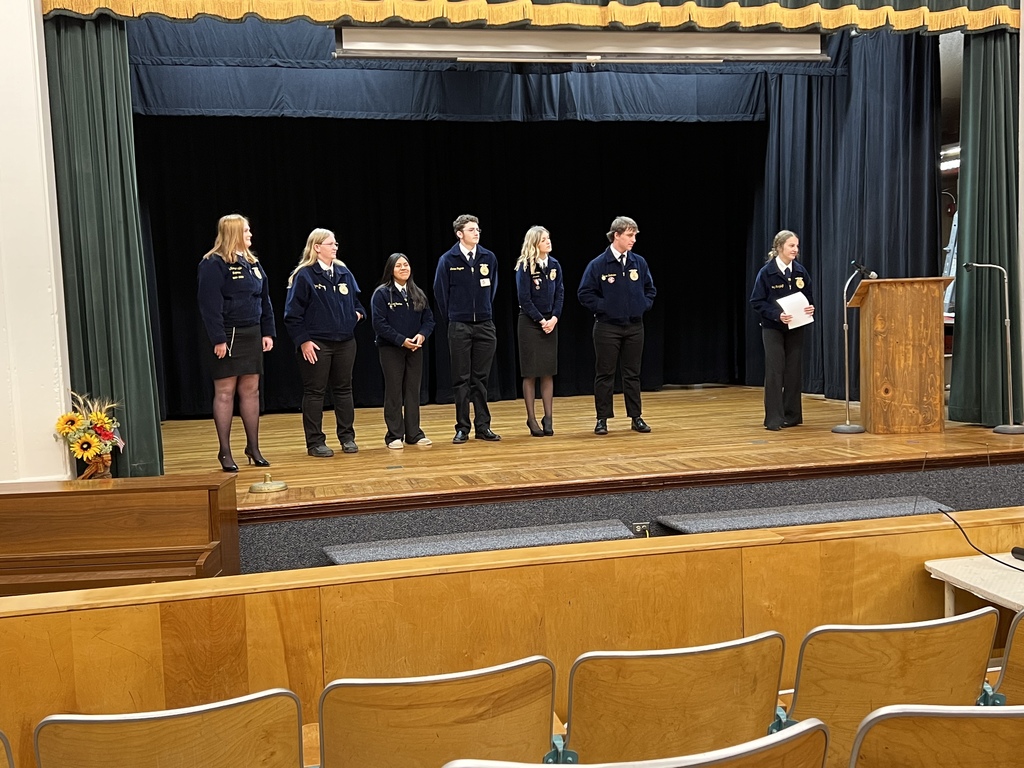 Great way to start off Jr. High basketball season - Tournament Champions today at Primero for both the boys and girls! Congratulations!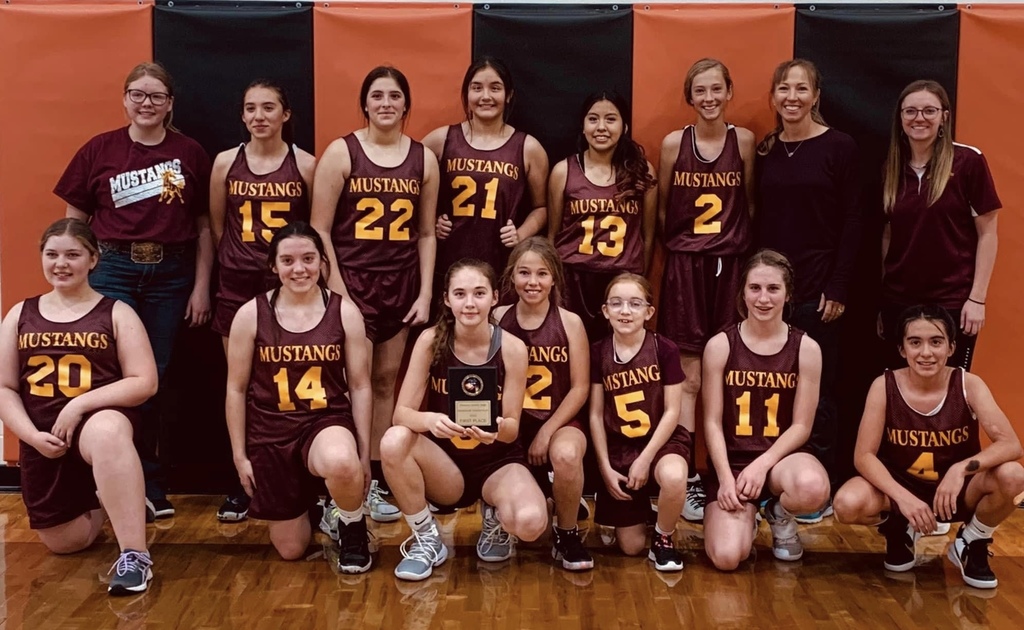 Successful football season for our High School players and coaches! Thanks for working hard and representing our school with pride and amazing sportsmanship!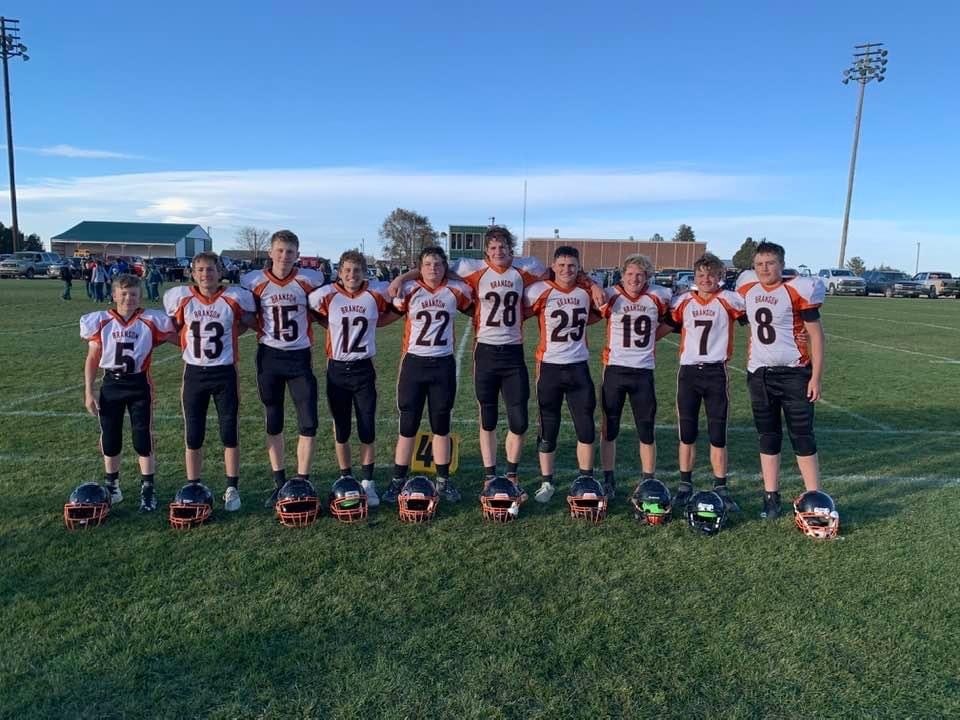 Mark your calendars for the Bearcat-Mustang Fall Sports Banquet December 7th - 6:00 p.m.- Branson School Gym Dinner & Awards Please bring your favorite side dish!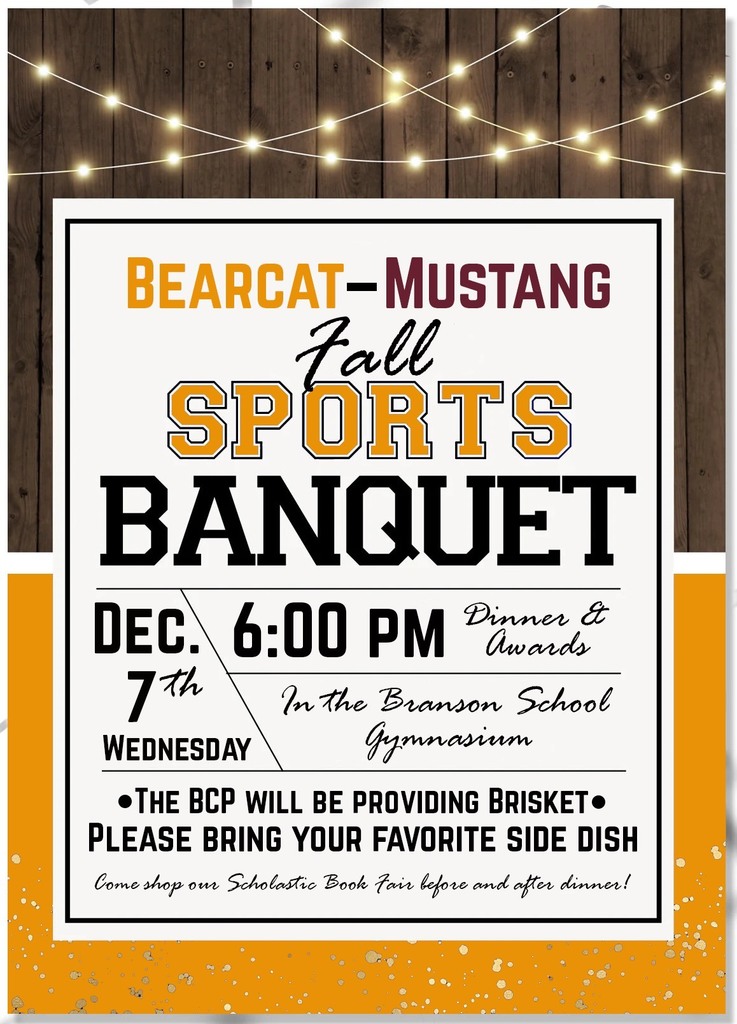 RED RIBBON WEEK October 24-31 Unite against drugs! Monday - CAMO DAY - Hide from drugs! Tuesday - JERSEY DAY - Team up against drugs! Wednesday - RALLY IN RED Thursday - SCARE AWAY DRUGS - Wear your Halloween Costume!

Great night at volleyball celebrating the players support group! Thank you parents for supporting their athletes and Kim Schools! And a nice win over South Baca as well!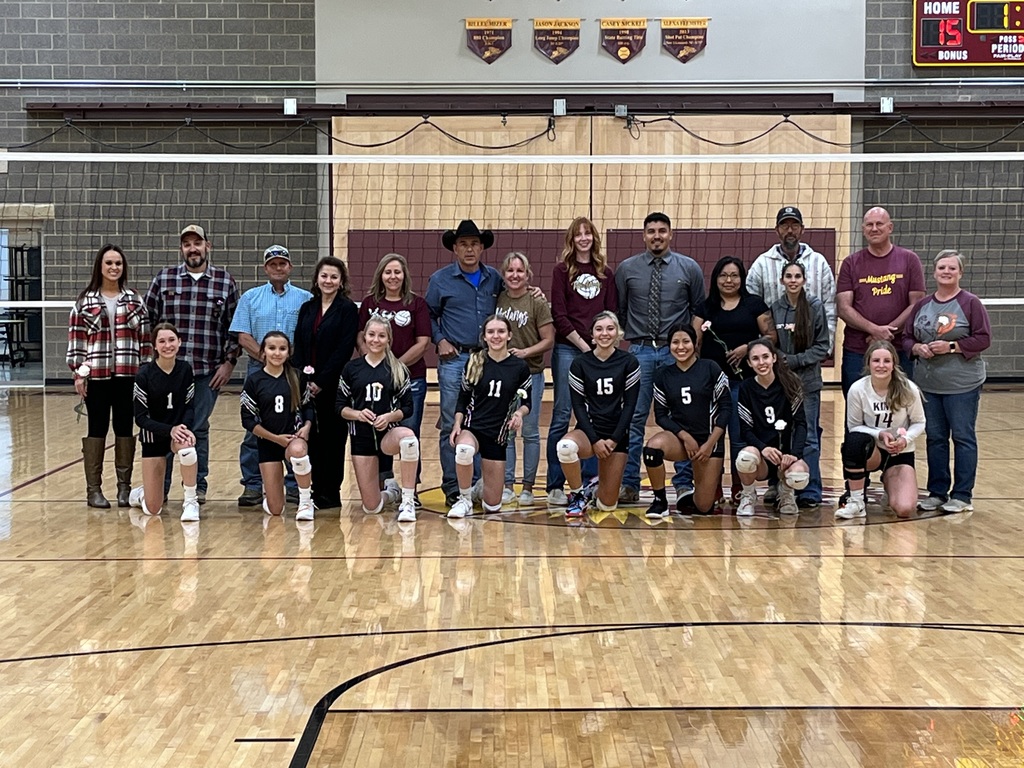 School pictures will be 10/17/2022. Order forms will be sent home this week.

Attention Elementary students and parents - Thursday October 13, 2022 is a teacher work day, there will be no school for them.

Assistant Cook needed!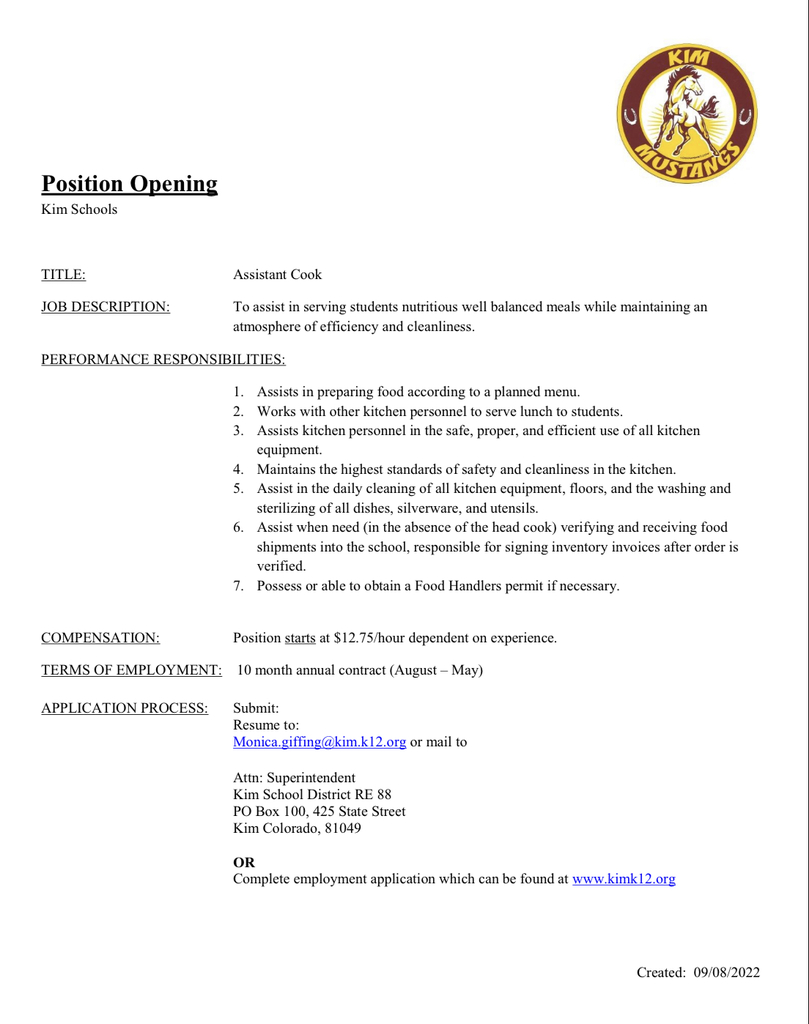 Yearbook order forms are in the office! Don't miss out on the memories!

January Newsletter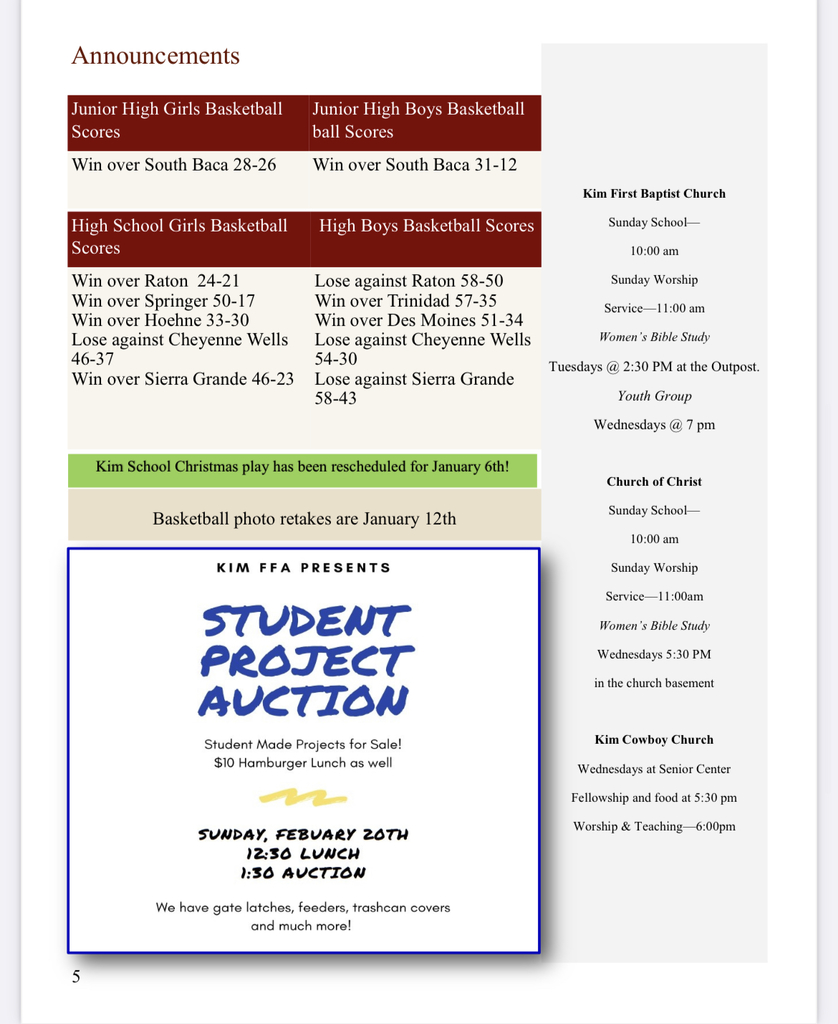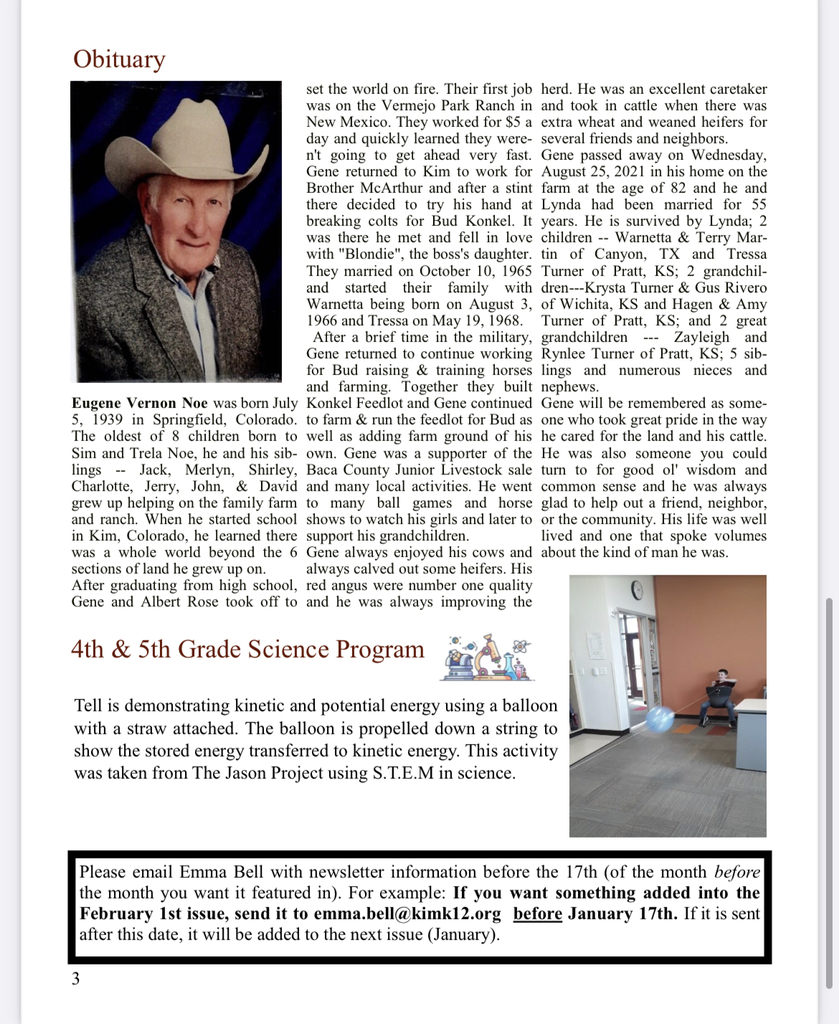 🍕Kim Class of 2023 is taking orders for their Little Caesars Pizza fundraiser. If you would like to make an order please contact one of the Junior Class students, or class sponsor Kacie Crowder. 🍕